Providing Great Luxury Transportation Anywhere You Need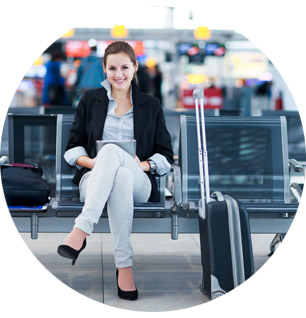 For superior transportation to and from JFK, LaGuardia, and surrounding regional airports, turn to New York Global. When you choose to book chauffeured car service with us, you can expect the highest level of accommodation and service with your safety and satisfaction in mind.
When you book your airport transportation with us, our dedicated staff of reservation experts will walk you through the best choices for your needs. From choosing the vehicle to tracking your flight, we dedicate ourselves to being with you every step of the way. Riding with us also means that your chauffeur will arrive at your pickup location early to ensure plenty of time to assist you with any baggage. And because we've been serving New York for years, you can be sure that we'll know the most efficient route to each airport. Arriving on time is a cornerstone of our success. With New York Global at the helm, you can sit back worry free that you'll arrive on-time for your flight.
Personalized Travel with New York Global
In addition to providing transportation for businesses and corporate travelers, we also proudly serve families and individuals who are looking for a special ride to the airport. Why wait until your destination to begin your vacation? Travel with us and experience luxury and comfort before you even arrive at the airport. With our fleet of sedans, SUVs, and spacious limos, we have the perfect vehicles for your individual airport transportation needs.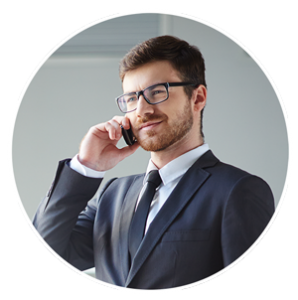 Corporate Transportation in New York
New York Global's team of business travel experts has decades of collective experience providing the most stable experiences possible for our clients, even given the unpredictability that comes with the territory. Every trip we provide, our Chauffeurs arrive ahead of schedule, in a clean, safe, and reliable vehicle. Traveling for business can be unpredictable. Every corporate travel manager and road warrior has experienced delayed flights, weather events, and other issues that can significantly impact travel itineraries.
Our passengers also enjoy the benefit of being able to use the time spent in ground transportation to work without interruptions. If meetings end earlier or later than anticipated, your Chauffeur will be present to provide on-demand transportation. For out-of-town travelers, our staff prides themselves on their ability to make expert recommendations on accommodations, dining, and other means of enhancing a stay in the greater New York City area.
Ground Transportation Service Options
We pride ourselves on our ability to provide fully-customized service offerings for corporate clients. While individual and group needs can vary significantly, some of the corporate events we provide service for most frequently include:
Corporate Travel
Airport Transfers
Out-of-Town Business Meetings
Annual Corporate Meetings
Conferences and business events
Our fleet includes sedans, SUVs, shuttle buses, and more perfect for corporate groups that range in size from 1 to 53 passengers.
Reserve Your Next Business Transportation with NY Global
Travel to or from JFK, LaGuardia and surrounding regional airports in professional transportation with New York Global. Our reliable and affordable airport limo, sedan, and van shuttles are available 24 hours a day, 7 days a week at convenient flat rates.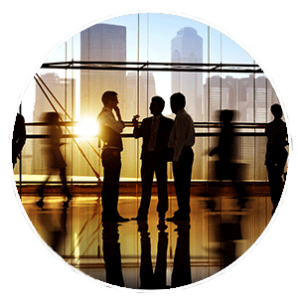 Roadshows are an essential part of yearly conventions and business events. Often times they attract thousands of visitors and can be a nightmare to navigate, much less find your way to. Why worry about finding your own way when you can book professional transportation with New York Global.
We provide expert transportation for any size group travelling to and from roadshows in the greater New York area. Our reservation staff are experts in booking the transportation that perfectly fits your needs. In addition, we are happy to assist you with your on-site transportation needs such as coordinating multiple dropoff and pickup areas, keeping headcounts, recommending arrival and departure locations and itineraries, and much more.
Booking Roadshow Transportation with New York Global
Business travelers and corporate travel managers can conveniently book transportation through our online reservation portal, and can also request service quotes with our online quote form. Alternatively, give us a call at (212) 694-1111 to talk with one of our reservation specialists who can help develop a personalized travel plan to meet your needs.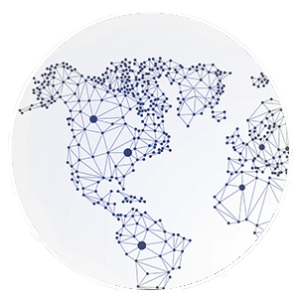 NATIONWIDE TRANSPORTATION
Arranging car service around the country can be a stressful and time consuming process. You have to worry about finding a reliable company, book your service, coordinate travel with multiple companies, and worry about what you're going to do if your driver doesn't show up. Booking nationwide travel with New York Global eliminates the need to book with different companies. Through our network of trusted partners and affiliates, you can book ground transportation anywhere in the US and be confident that your needs are going to be met.
Nationwide Travel with New York Global
We take the satisfaction of our customers seriously, and are always on the lookout for trusted affiliates who can deliver the same level of service to our customers no matter where in the country they are. Each company that joins our network across the country goes through an extensive vetting process to ensure that they offer the same level of service that our customers have come to expect from us. Booking your nationwide transportation with us means working with only one reservation specialist who becomes an expert on fulfilling your ground transportation needs. Tracking flights, arranging car service, and coordinating pickup and dropoff times are all consolidated with your one reservation specialist. You no longer have to worry about using a different company in each city that you travel to. New York Global makes it easy to book and enjoy chauffeured ground transportation around the country. Give us a call at (212) 694-1111 to speak with one of our reservation specialists about your nationwide travel plans. We'll be glad to develop a transportation itinerary for you to ensure that no matter where you're going, New York Global will be right there with you.